vert
Image

Bourbon Marine & Logistics' PSVs are able to supply equipment and special products to offshore platforms.
vert
vert
Our PSVs (Platform Supply Vessels) have the advantage of offering a large deck area, from 360 m² for the Bourbon Liberty 100 series up to 1,000 m² for the PX 105 series. They can transport all kinds of vital equipment for the offshore oil industry. These vessels also have a high sub-deck storage capacity and are fuel efficient.
Main characteristics
Large storage capacity
Exceptional maneuverability and positioning
Optimized fuel consumption
Transport of special products
Firefighting equipment
Main PSV series:
Bourbon Liberty 100
Bourbon Liberty 150
Bourbon Explorer 500
vert
vert
vert
Image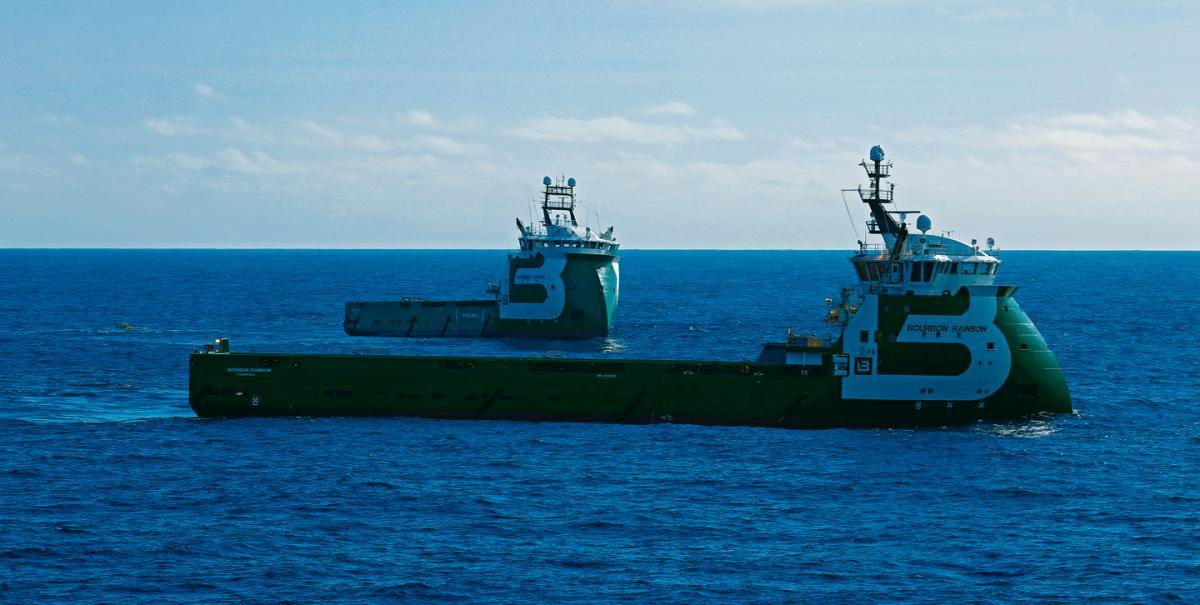 Focus on the px 105 series
This series offers a deck area of almost 1,000 m², a dead weight of 4,250 t, a Class 2 dynamic positioning system (DP2) and diesel-electric propulsion. The Bourbon Front, Bourbon Clear, Bourbon Calm, and Bourbon Rainbow all have the MACS ® system (Multi Application Cargo System), a highly-flexible storage system.
Technical fact sheets
vert
vert