Image

With continuous and strong commitment on Risk and Safety Management, BOURBON is introducing a set of rules that consolidate our existing safety standards and are dedicated to preventing harm to people: the 12 Life Saving Rules.
Inspired from best practices in industry and that of our clients, this set of 12 simple but essential rules raises our own risk awareness and that of our colleagues.
In 2023, BOURBON reformulates its Life Saving Rules, aligning them with those of the IOGP (International Association of Oil&Gas Producers) and its major clients.
3 Objectives
Develop personal safety awareness
Prevent unsafe acts or situations
Comply with rules and procedures
Safety is everyone's concern: together we can work to achieve zero incidents
Image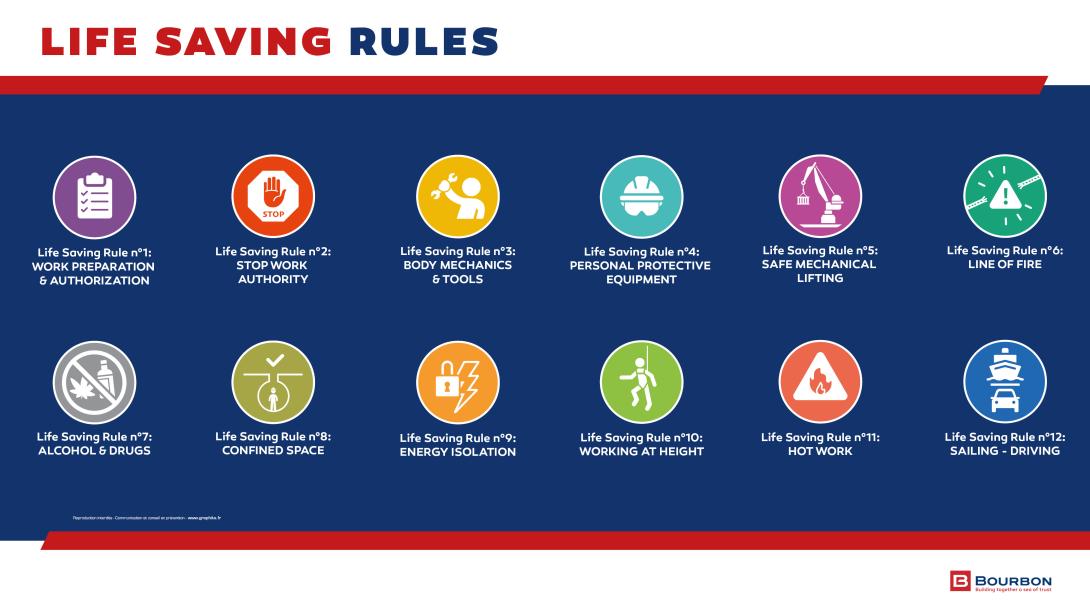 Image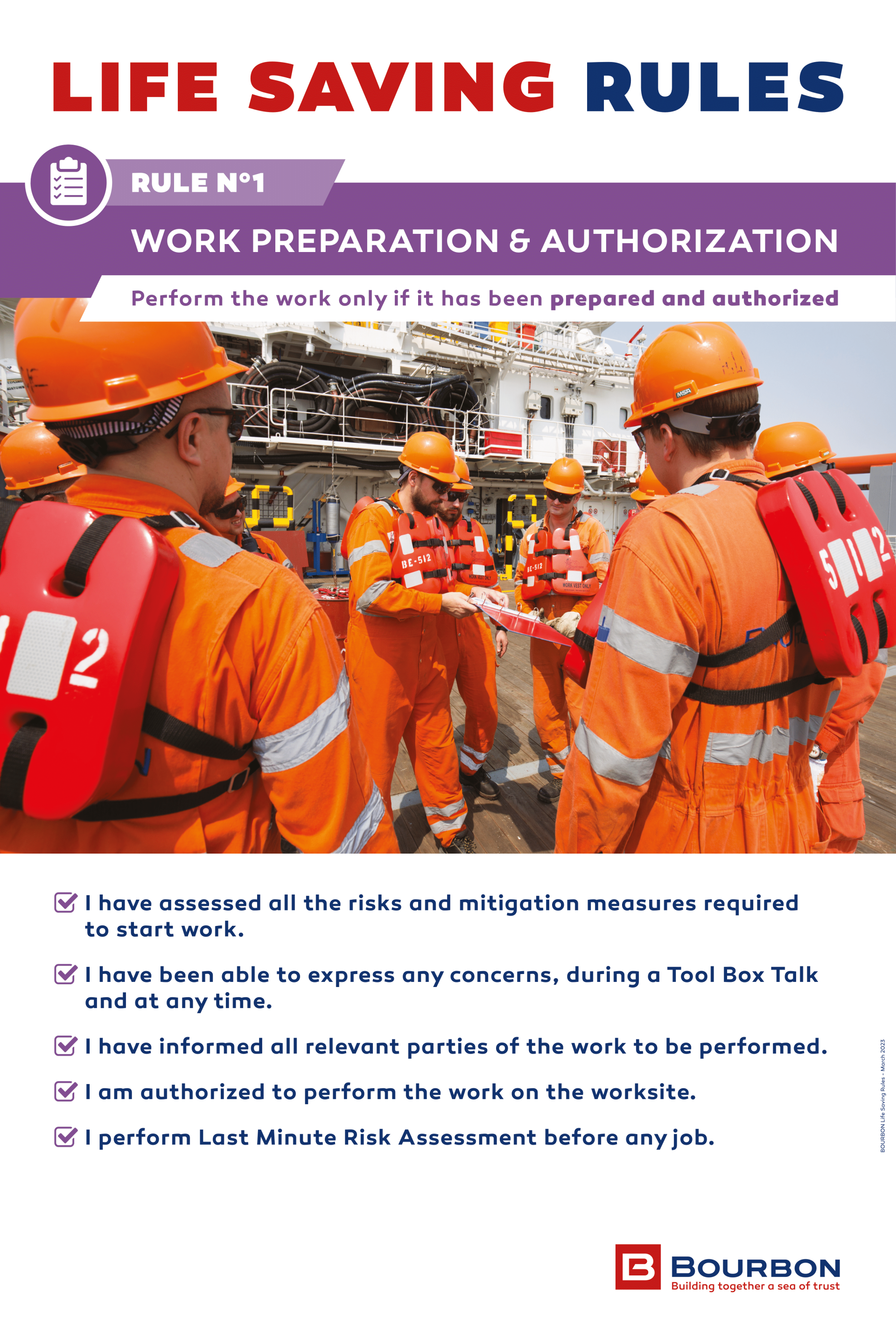 Image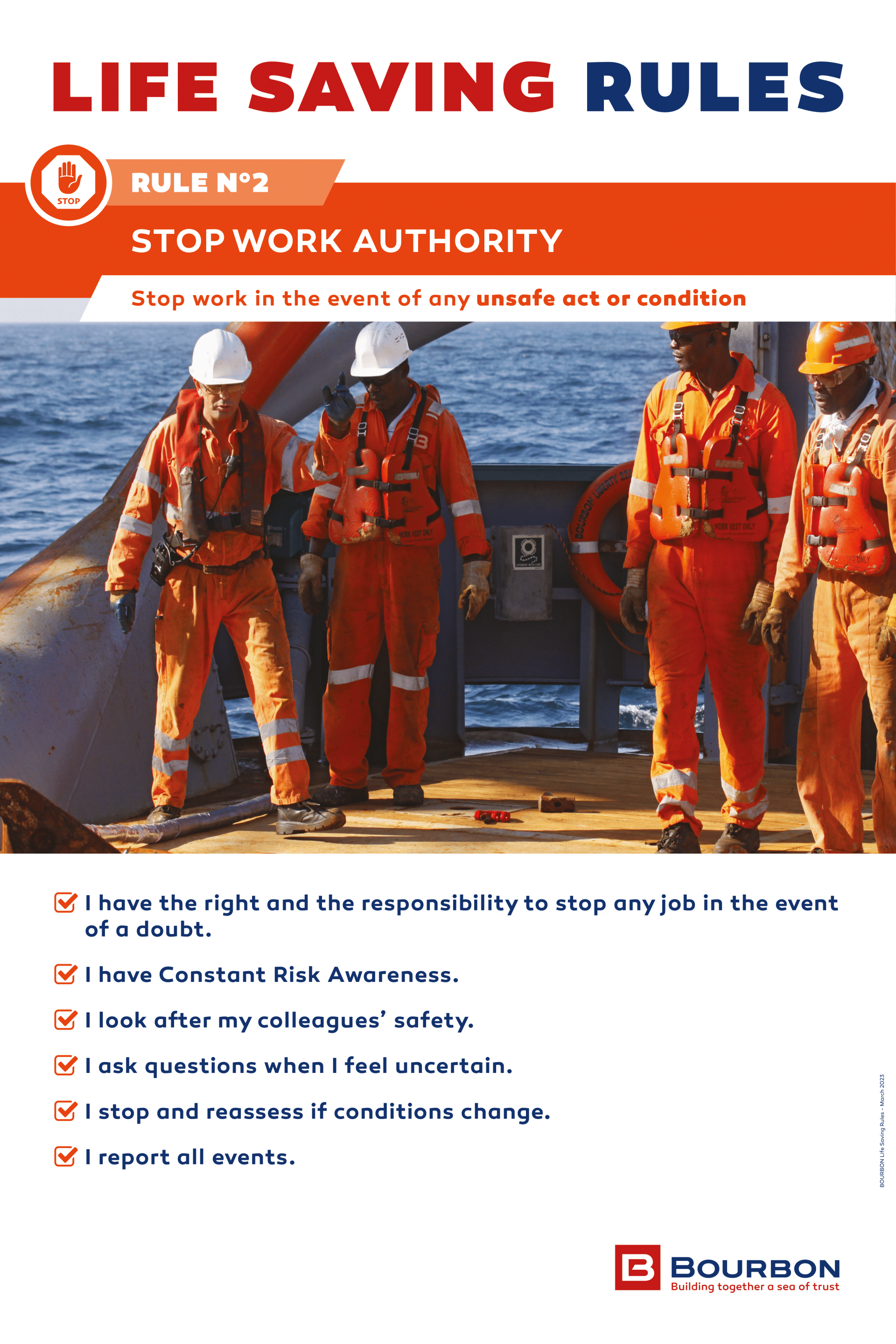 Image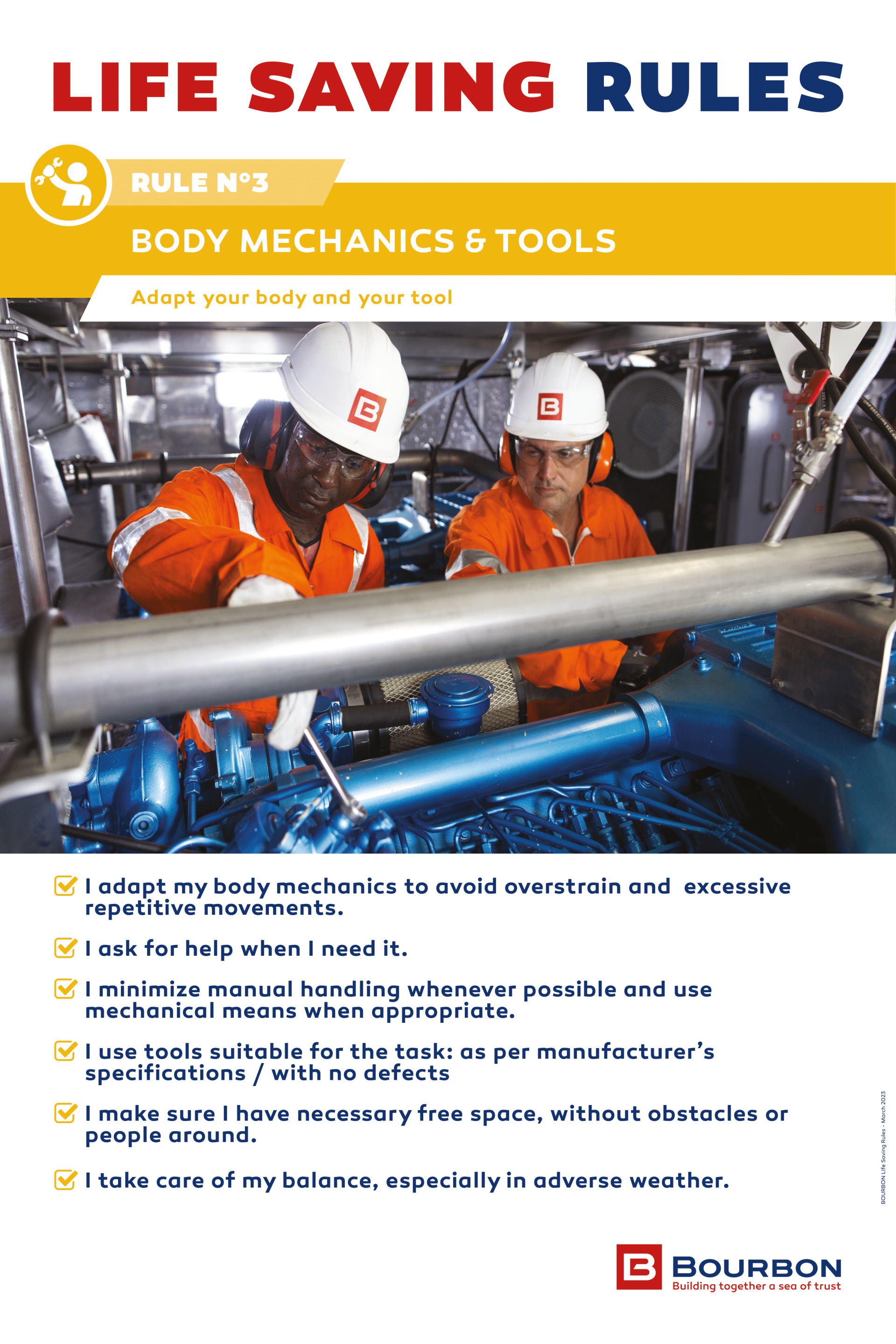 Image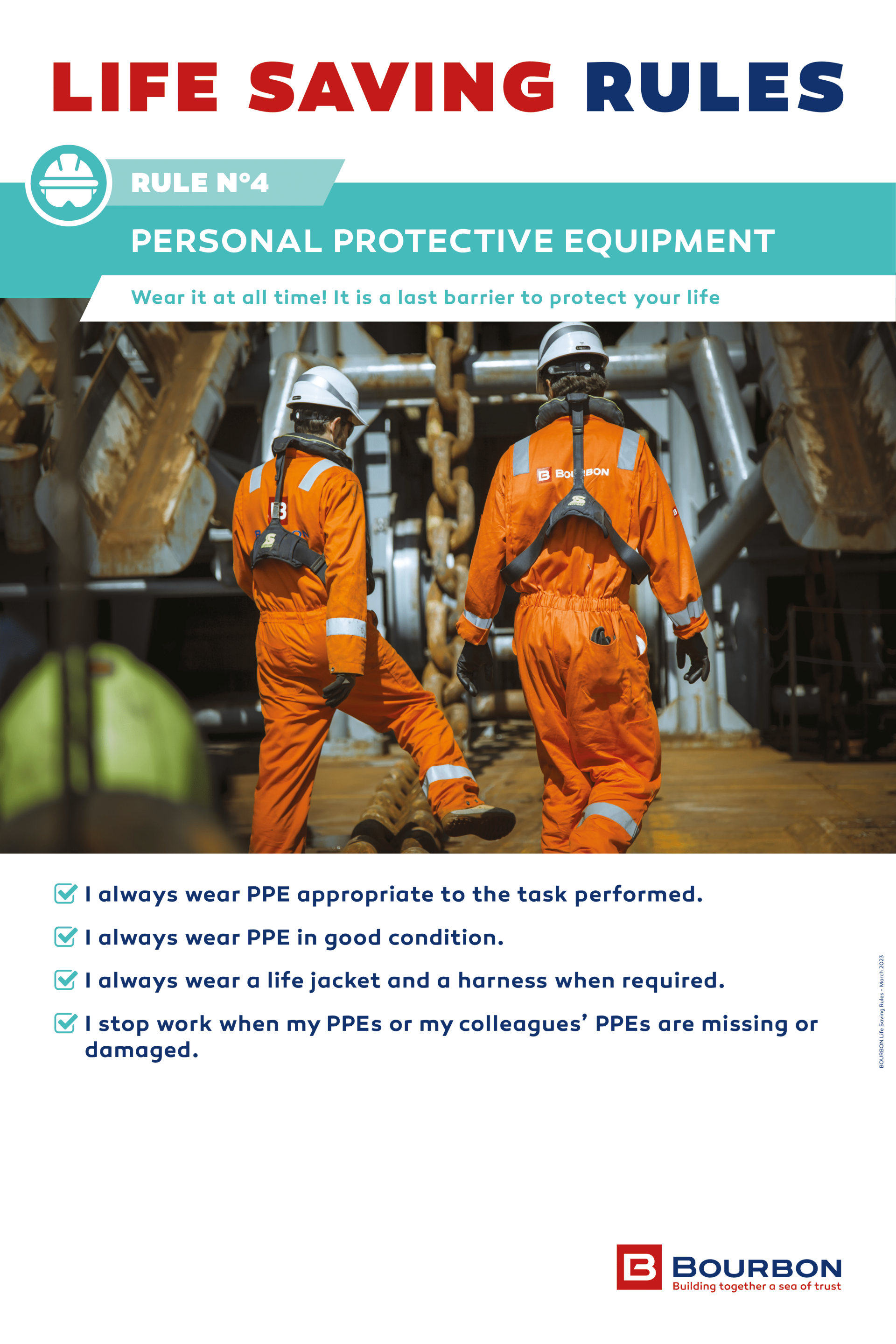 Image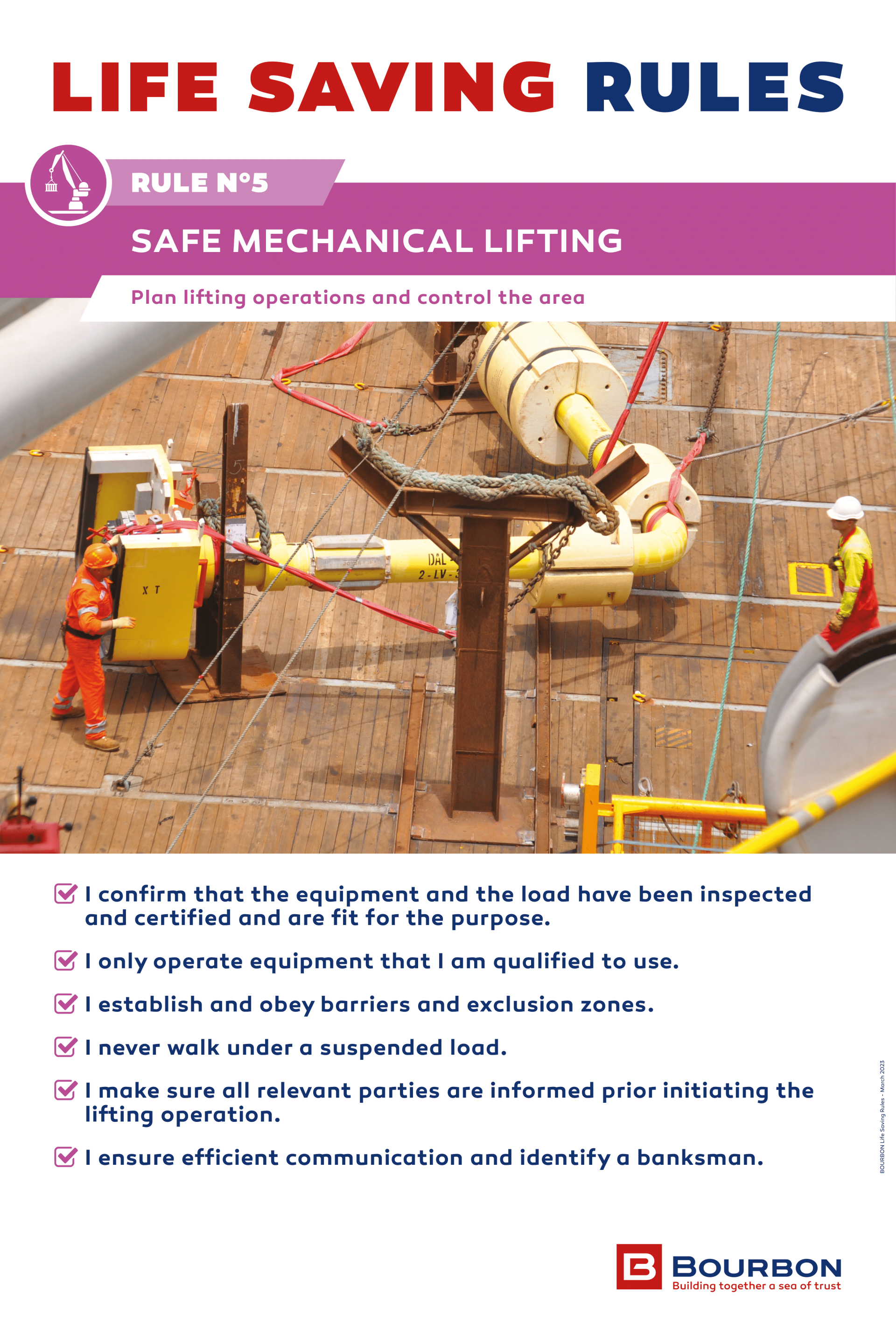 Image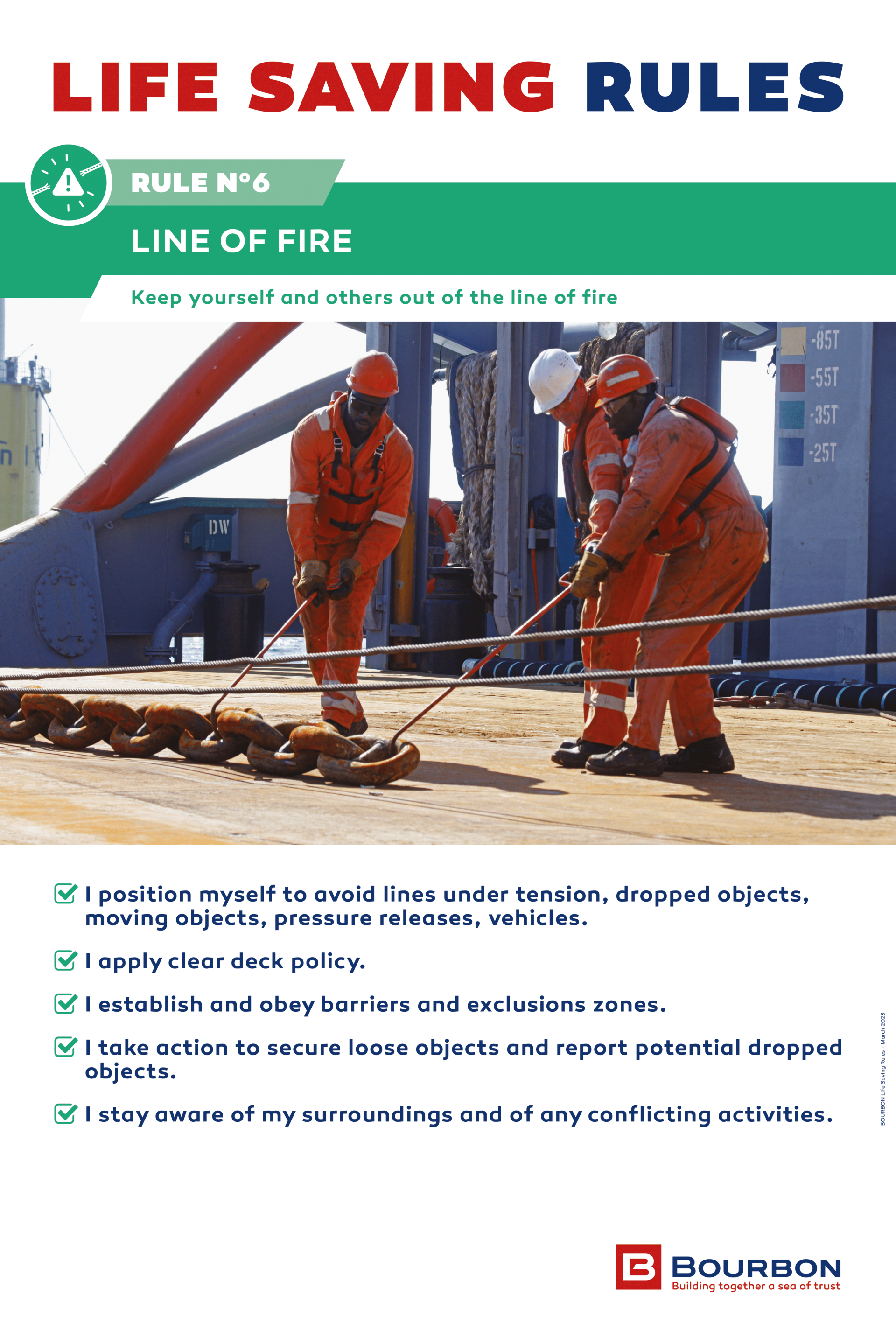 Image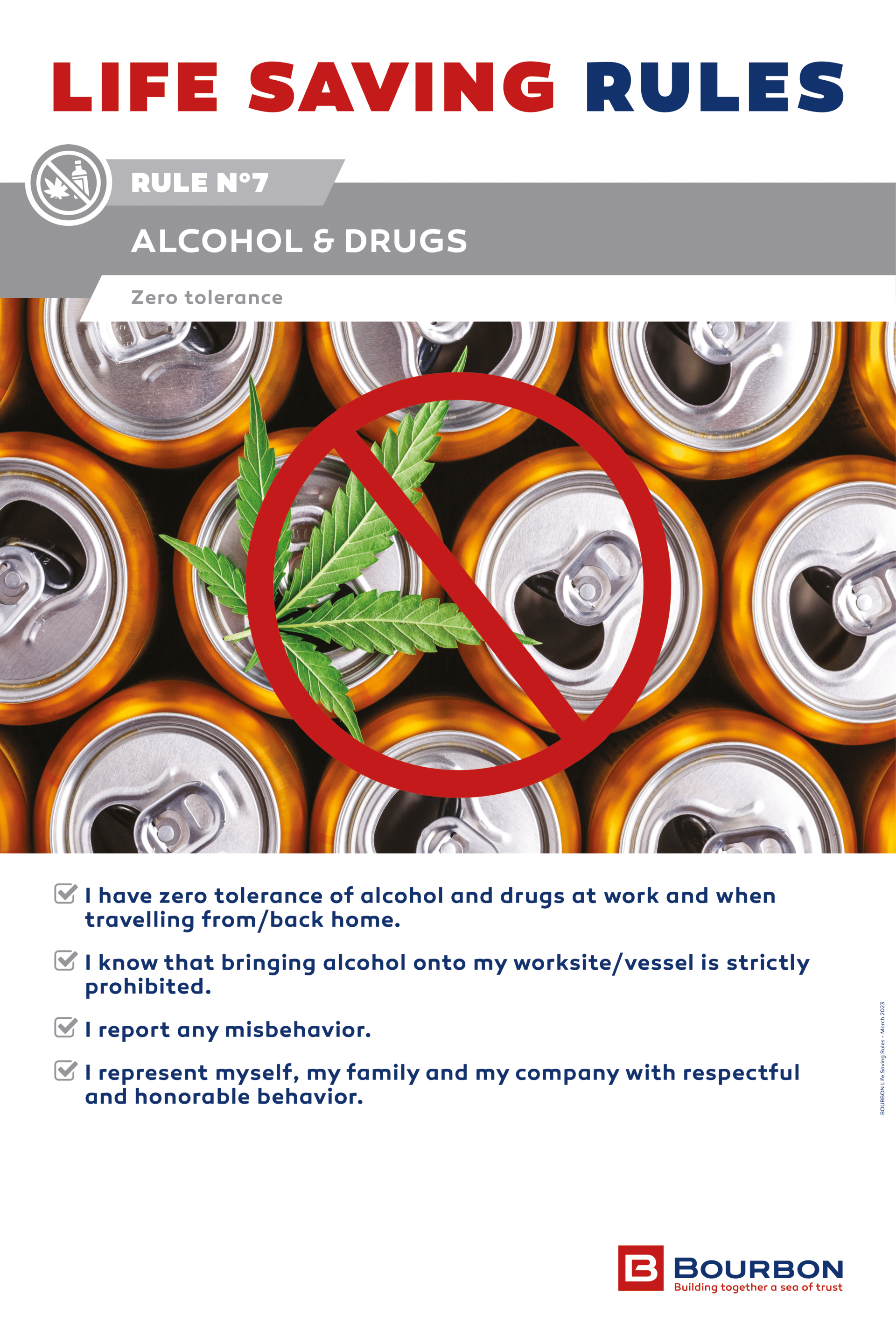 Image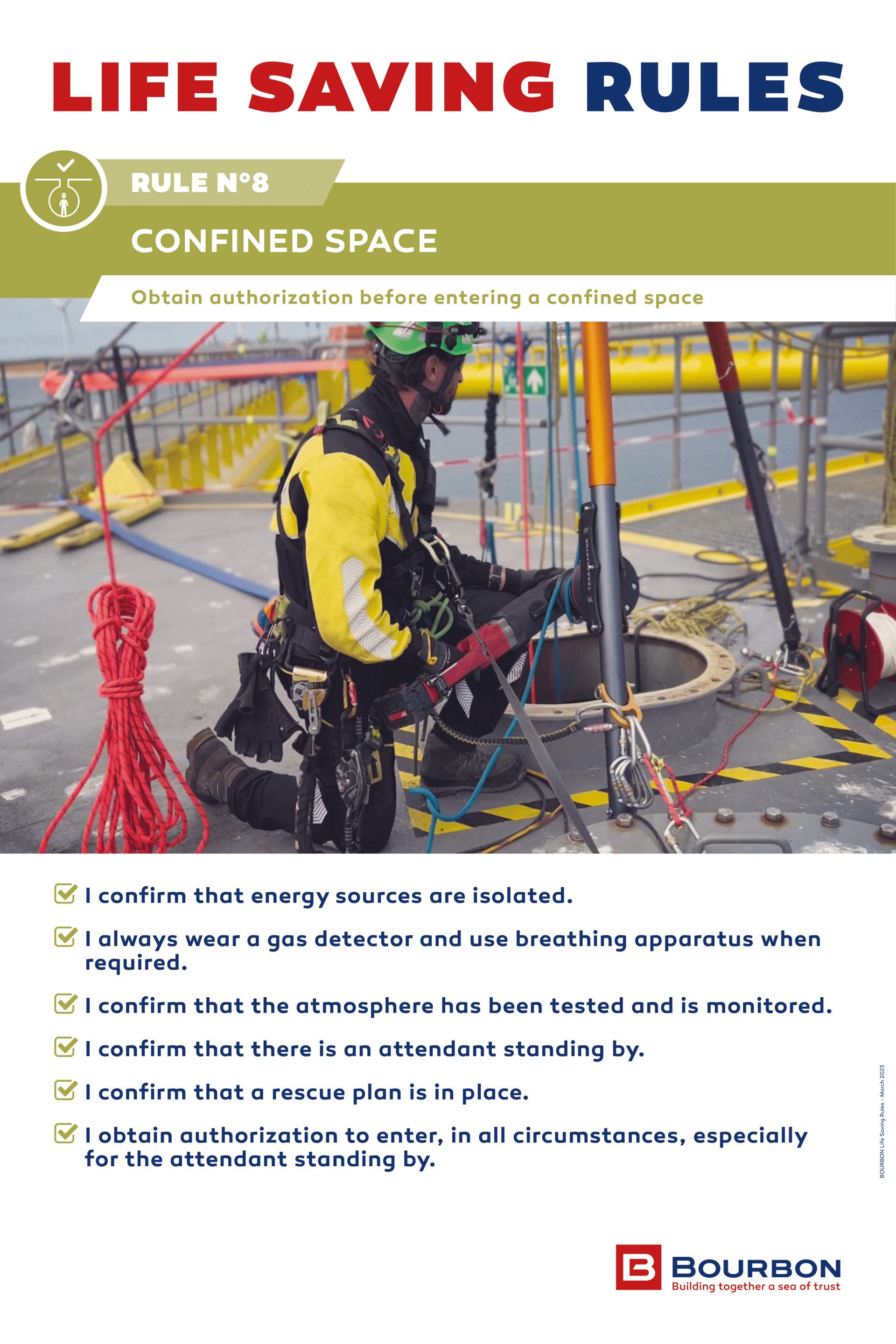 Image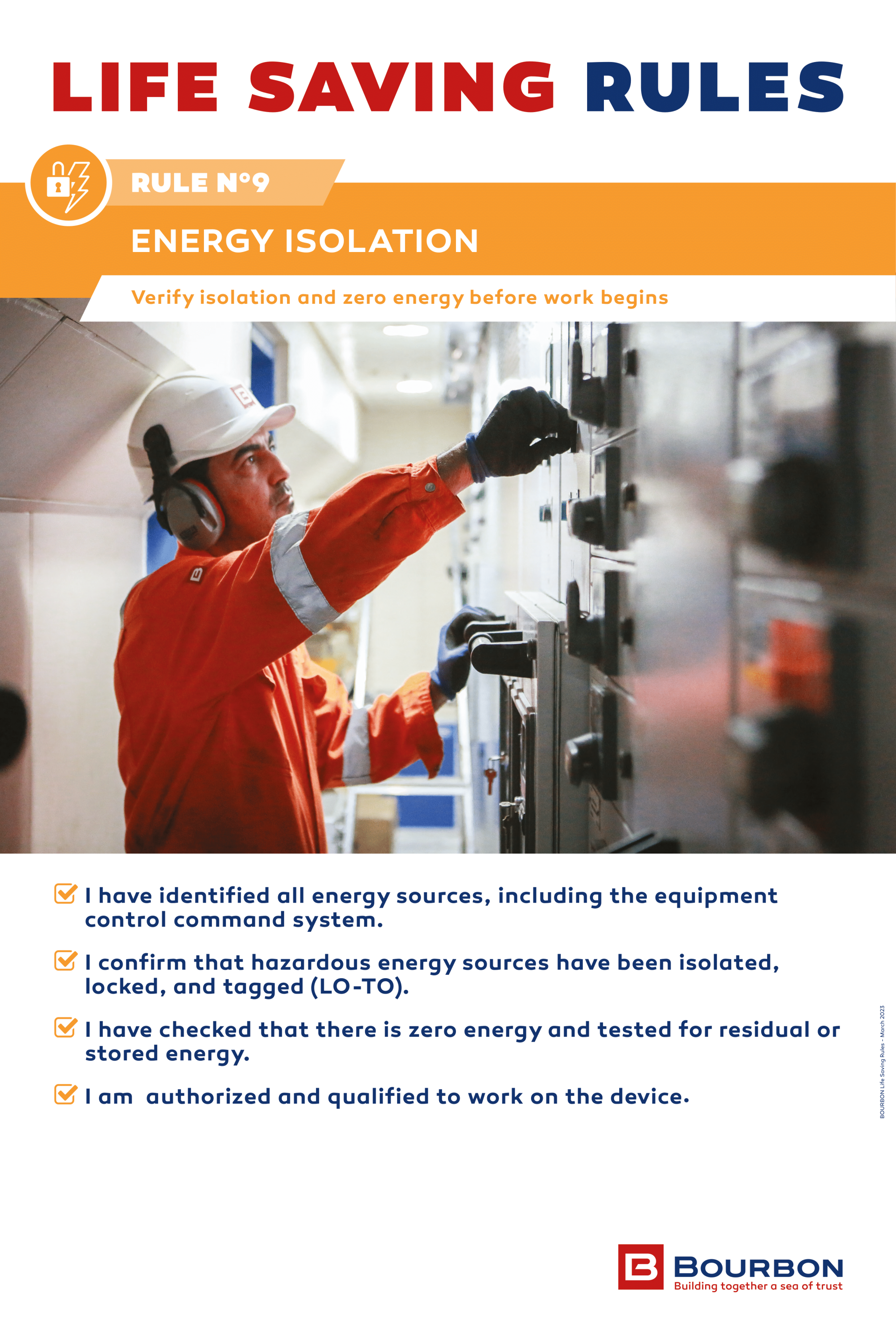 Image