WORLD SAFETY DAY: ALL COMMITED TO SAFETY!
In the world of work in general, but even more so in our industry, the World Day for Safety and Health at Work on Thursday, April 28, is a key day of awareness, but also of reflection and action, to further embed safety in our culture.
One more time, this day is particularly important for the Group.
It is on this very day that our new 12 LIFE SAVING RULES will be unveiled, which have been reformulated and aligned with those of the IOGP (International Association of Oil&Gas Producers) and our major clients. As a reminder, the purpose of these 12 essential rules is to develop individual safety awareness, to prevent any dangerous situation or act and to be in compliance with the rules and procedures.
Image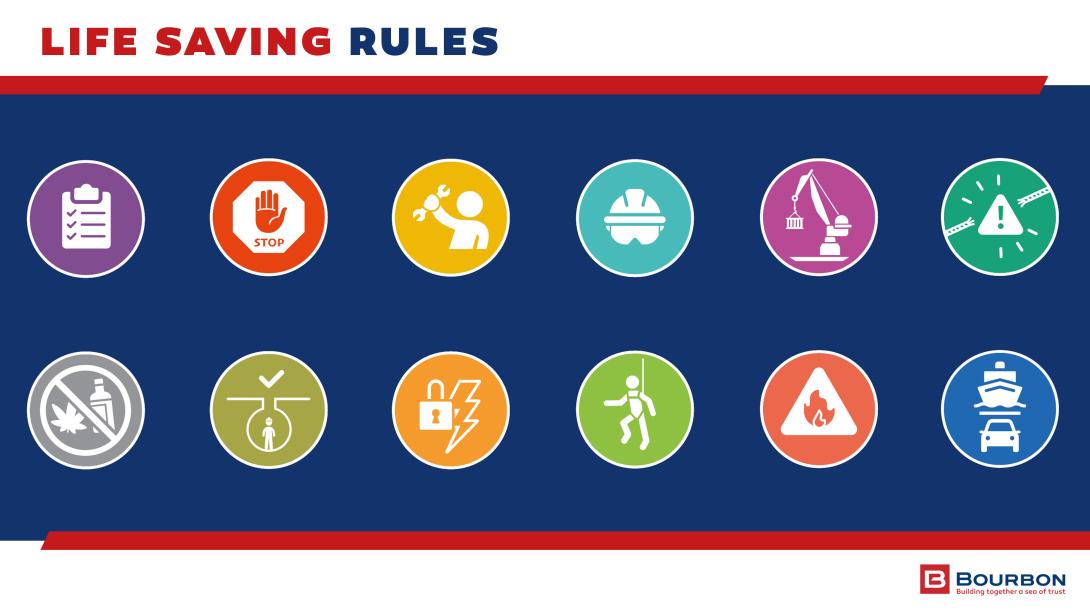 All the BOURBON teams will meet on board the vessels, on the bases or in the offices to discover and discuss these LSRs, in order to better adopt them.
WORLD SAFETY DAY: ALL COMMITED TO SAFETY! B SAFE!
WORLD SAFETY DAY