"Building client loyalty is a real long-term investment"
Image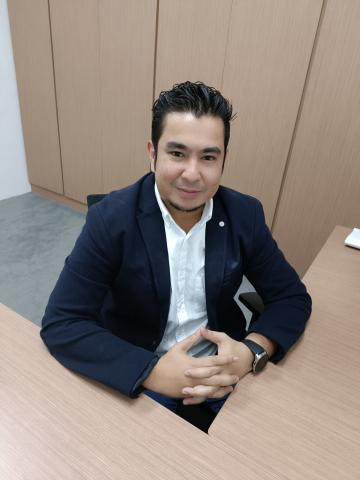 Qamar Zaman
Marketing Manager Asia Pacific - Bourbon Offshore Asia
Interview with Qamar Zaman, Marketing Manager Asia Pacific, Bourbon Offshore Asia
Based in Singapore within the BO Asia team, Qamar Zaman is a Marketing Manager for more than 10 years and covers many countries in Asia (Singapore, Malaysia, Indonesia, Thailand, Vietnam, Myanmar and Australia). An Interview.

OFFSHORE: Could you describe your professional background?
Q.Z.: I joined BO Asia in 2005 at 22 years old, as an Operations Assistant in Singapore. Then I moved and was posted to Jakarta, in Indonesia, as Contracts and Commercial Manager from 2010 to 2012. I was in charge of contract management and marketing. I came back to Singapore in 2013. I was posted again to Kuala Lumpur, Malaysia from 2013 to 2019 as Contracts and Commercial Manager. Now, back in Singapore, I'm taking on the regional marketing role for Asia. I moved mainly by opportunity and the projects on offer at the time. I speak Malay, Bahasa, and English, so it was easy to move from one country to another.

OFFSHORE: What are your daily missions?
Q.Z.: Most of the time, my tasks consist in attending meetings with clients and ensuring that client satisfaction is achieved. We analyse our clients' reports, returns and activity reports to evaluate them. I also consolidate the reports and market studies of other affiliates and do regular analysis of the market situation. Knowing your business and your customers is important, but you also need to know your competitors!

OFFSHORE: Do you feel your job has changed over the last years?
Q.Z.: Definitely. With COVID, a lot of things changed. Firstly, I could no longer travel with the closure of borders and flights between countries. It was no longer possible for me to visit the clients in real life. Before COVID, I used to travel every week from one country to another to keep abreast of the market, the evolution of projects, etc. This was a real challenge, especially with the recession we experienced in 2015, followed by COVID. Asia was probably the most affected region with its overcapacity of vessels. We had to adapt.

OFFSHORE: How do you ensure client satisfaction?
Q.Z.: We send Customer Satisfaction Survey forms to our clients every quarter or at the end of each contract, to collect and analyse their comments and opinions. But this is not enough to measure clients engagement, we need to meet them face to face to find out more about the personal aspects of the vessels, we can ask them for more details. Building client loyalty is a real long-term investment. I always tell my teams and repeat them: meeting clients is essential to engage with them. You have to be prepared, you have to know more about their market, their sector, their business. That's how you ensure customer satisfaction.

OFFSHORE: According to you, what are the qualities required for a position such as yours?
Q.Z.: I think you have to be a sociable and honest person first. I meet people all the time, it's part of my job as a marketing manager. You can't be an introvert to do this job. You have to explore clients' needs, talk to them to understand their problems, their demands. The relationship is very important, even to get their trust and help them with ongoing projects. You have to be accessible, reliable and honest of course. You can't promise something you can't deliver.

OFFSHORE: How would you discribe BOURBON today, in few words?
Q.Z.: Firstly, diversified because we are lucky enough to have an international, even global, reach. We have BOURBON offices all over the world, and our employees come from different continents: Europe, Asia, Oceania, Africa, America. I work with people from all over the world. It's great, we compare our cultures, our ways of working, it's very interesting! Secondly, innovation. I've been with BOURBON for over 15 years now and I've had the chance to see the evolution of the company. We have gone from the "conventional" vessels to diesel-electric vessels. We have the desire to change, to follow the evolution of the market, the offshore trends, that's what I like.
Portrait