Image

BOURBON favors strong local partnerships in order to encourage local development and perpetuate our operations.
Highly internationalized and decentralized, BOURBON intends to develop the level of local employment, by focusing on training and the transfer of skills and technologies.
We are recruiting and training even more local officers and seafarers. Strengthening our cultural diversity enables us to achieve sustainable growth in the heart of our areas of development.
We operate in many emerging countries, and developing skilled jobs is a concern that we share with local authorities. Each context requires a specific solution, and in this sense, BOURBON makes sure that each of its operating affiliates take local requirements into account and ensure compliance with the principle of subsidiarity1.
(1) The subsidiarity principle is among the 12 OECD guidelines that define social and corporate responsibility. It can be summed up by the saying: "Think globally, act locally."
Developing local skills
At the heart of BOURBON's commitments: a single quality of service throughout the world.
To promote local hiring, training programs have been established near the group's areas of operation. 
BOURBON has more than 65% of local personnel of 80 different nationalities.
We feel it is essential to help the areas where we operate to benefit from the socio-economic effect of our activities.
To deliver our services, we have chosen to recruit teams with strong local roots in Africa, Latin America, and Asia.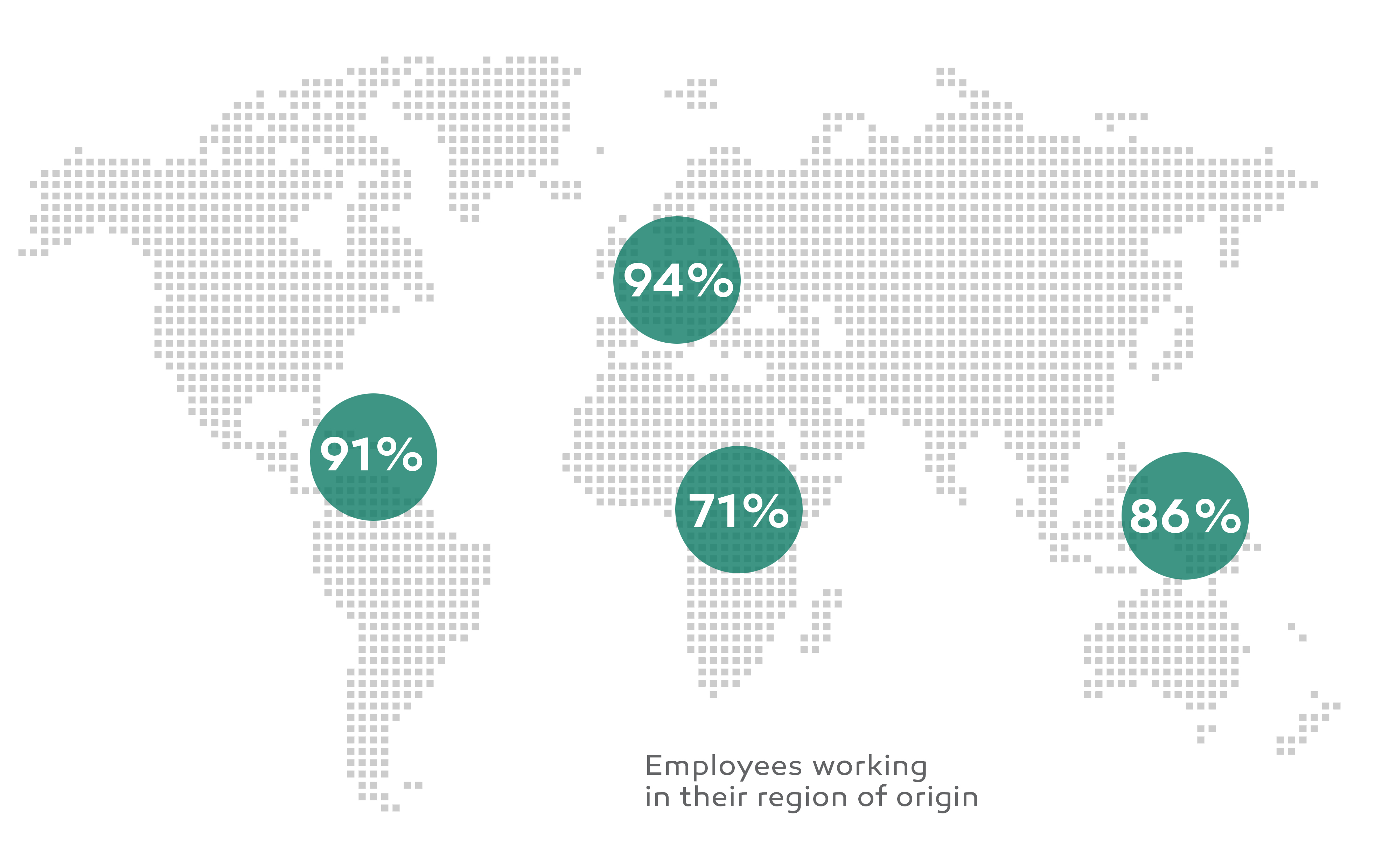 Being close to operations and supporting local development
BOURBON has implemented a centralized purchasing and maintenance system, based in Dubai, whose mission is to control all purchases and reduce the group's operating costs.
We have chosen to focus our development on the establishment of a network of local service providers - over 4,800 suppliers - to reduce our logistics costs and optimize our supply costs, while ensuring the continuity of our activities. This organization enables us to be responsive and to provide our customers with efficient local maritime support.
Related documents