"Getting out of your comfort zone, a very rewarding experience..."
Image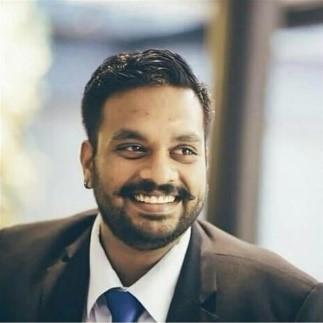 Thinesh Kumar
Operations Superintendent - Bourbon Offshore Asia
After a promising career on board, culminating in a post as chief officer DPO, Thinesh Kumar decided to come ashore to become an Operations Superintendent with Bourbon Offshore Asia. An interview.
OFFshore : Tell us about your career path...
Thinesh Kumar: I did two years of compulsory military service after high school. I then wanted to continue my studies in order to increase my skills. The idea of a career in the maritime world appealed to me and motivated me to obtain a degree in Nautical Studies from Singapore Polytechnic. I started my apprenticeship as a cadet. At the time, the offshore industry offered interesting possibilities and many companies offered cadets the chance to gain experience at sea. That's how my career led me to BOURBON.


OFFshore: Why did you join BOURBON?
T.K.: During my first missions on board, I was able to talk with BOURBON employees, which enabled me to learn about the group and its history but also the career opportunities it offers. So I joined BOURBON in 2008 as a bridge cadet.


OFFshore: After serving at sea, today you are working onshore. How did this career development come about?
T.K.: Until 2020, I was a chief officer DPO aboard AHTS vessels in the Gulf of Thailand, in charge of maintenance, anchor handling, towing, dynamic positioning operations, etc. After the Covid-19 pandemic began, I left my previous post to join Bourbon Offshore Asia as an Operations Superintendent. Today, I manage a fleet of 10 vessels. It was quite a culture shock for me because I had always worked on board, in the thick of the action. I had to adapt to my new duties but I have no regrets about making this choice! I'm developing my capacities in this position, especially when I participate in the reactivation of a vessel until it is recommissioned. In addition, the unpredictability of our sector makes our job stimulating, which for me is one of the most exciting aspects of my job.

OFFshore : What is your day-to-day job as superintendent?
T.K.: As Operations Superintendent, my day to day consists of communicating with the vessels in their day to day operations and ensuring they have enough support from the shore side. From small issues such as not having enough cooking oil to major issues which includes rig move and towing, we maintain close communications with the master and also work closely with the technical and the crewing team to ensure that at the end of the day, everyone is back home to their family, safe and sound...


OFFshore: What is your best memory of the time you have been with BOURBON?
T.K.: I have been with BOURBON for over 10 years, so I have lots of great memories! The most memorable is certainly my trip to Sharjah in the United Arab Emirates to supervise the operations of our vessels that were operating for the first time in that zone. Working with agents, clients, crews, etc. took me out of my comfort zone. It was a very rewarding experience.


OFFshore: What advice would you give someone who would like to do the same job as you?
T.K.: I'd tell them to try to improve under all circumstances by asking questions and being curious. When I started this job, there were a lot of things I wasn't sure about and the only way to handle it was by asking questions. That's how I managed to improve both on the personal and professional levels. And I'd tell them not to forget the safety aspect in everything you do.

Portrait