Image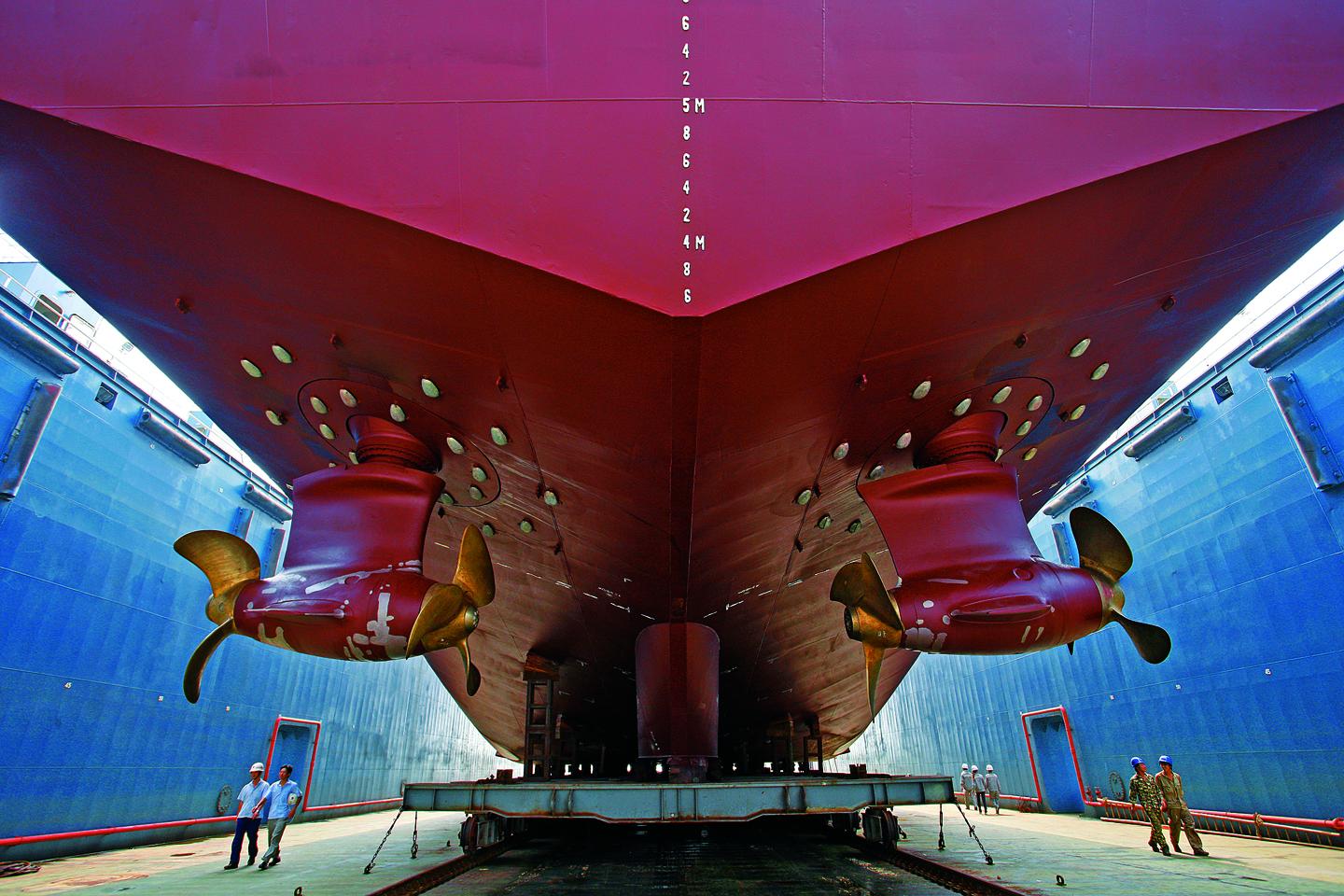 Continuity of service is our priority
Planned Maintenance Periods (PMPs) are the cornerstone of our fleet management strategy. Thanks to these periodic in-depth overhauls, we have achieved our vessel technical availability rate goal of 95%.
Planned Maintenance Periods are scheduled and carried out twice every five years for each vessel, to ensure that our entire fleet is completely overhauled on a systematic basis. On average, these in-depth inspections of the vessels and their equipment last between 20 and 25 days. "Maintenance periods are a major event for vessels. A complete overhaul can be likened to open-heart surgery," explains Frédéric Moulin, BOURBON Vice-President Fleet Management.
Technical expertise around the world
Maintenance stops take place at one of the 6 BOURBON Repair Centers around the world: Walvis Bay, Dubai, Singapore, Abidjan, Rio de Janeiro and Port Harcourt. This network of Repair Centers provides local service to all of our affiliates, and makes it possible for us to establish lasting ties with our partners, in the context of local contracts. The benefits of this method include reduced maintenance costs and reduced vessel downtime.
" Of course, vessel repair is not a core aspect of our business, but BOURBON is gradually gaining expertise when it comes to maintenance coordination and project management."
FABIEN Monleau
VICE-PReSIDENT MAINTENANCE
Repairs are carried out by highly qualified employees in a swift, personalized manner. When a vessel is in drydock, everything that is normally underwater can be accessed, including the engines, propellers and alternators…
While Repair Centers may subcontract certain specific tasks to local partners, BOURBON teams always remain in charge of maintenance coordination and project management.
Standardized operations for greater efficiency
Our standardization policy makes it possible to:
establish standardized procedures in order to optimize maintenance operations;
have the necessary parts inventories so that all repair and maintenance requirements can be met;
have teams that are trained and operational on all the vessels in the fleet.
"The standardization process facilitates docking management, while significantly reducing maintenance costs."
ANKIT KULKARNICOORDINATOR OF THE BOURBON REPAIR CENTER IN SINGAPORE
Maintenance operations are not only carried out at BOURBON Repair Centers, they are also done on board the vessels, on a daily basis. A specific system has been established in order to ensure that these operations are scheduled and carried out under optimal safety conditions.
Maintenance