The PartnerShip magazine is distributed twice a year to group customers, employees and all group's stakeholders. As an expression of BOURBON's evolution and strategic orientations, it also gives the floor to experts on topics related to the Oil & Gas sector as well as major industry trends.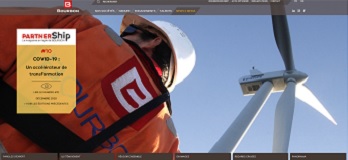 PartnerShip #10
December 2020
Covid-19 : a transformation booster
Read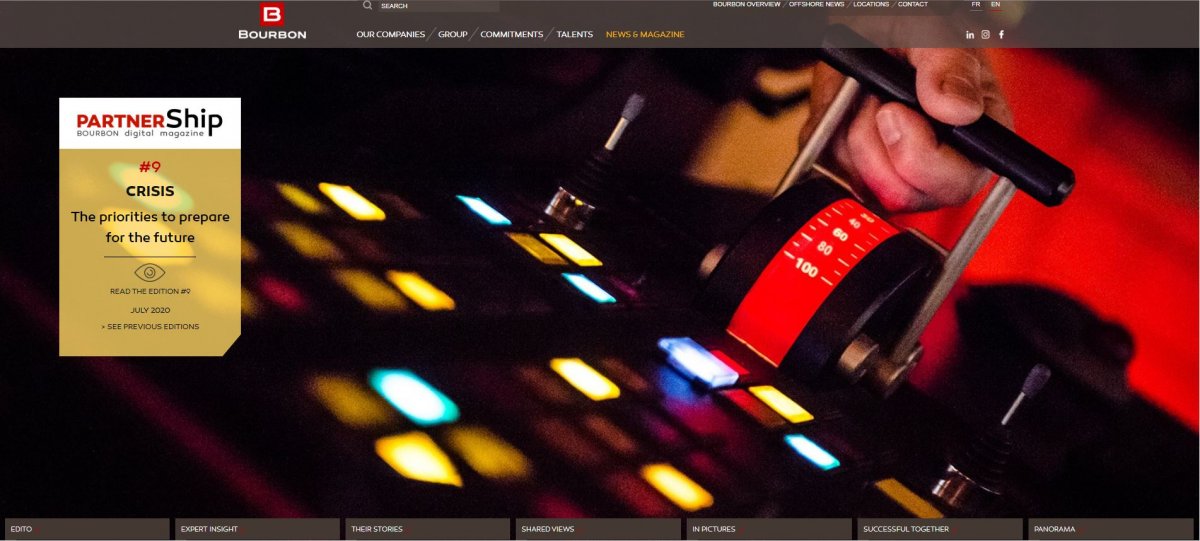 PartnerShip #9
July 2020
Crisis - The priorities to prepare for the future
Read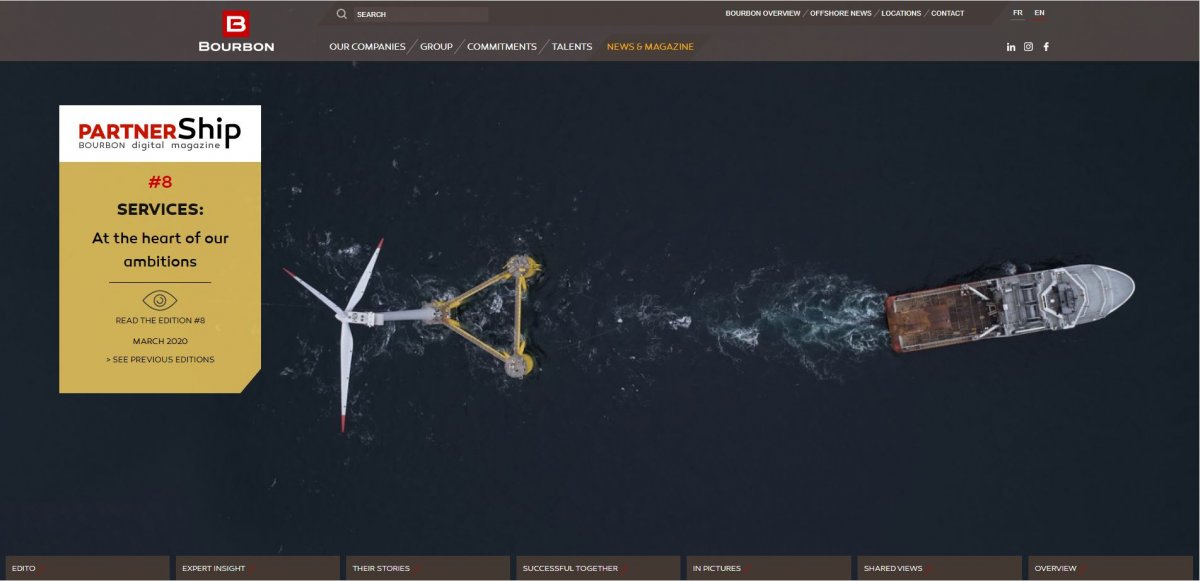 PartnerShip #8
March 2020
Services - At the heart of our ambitions
Read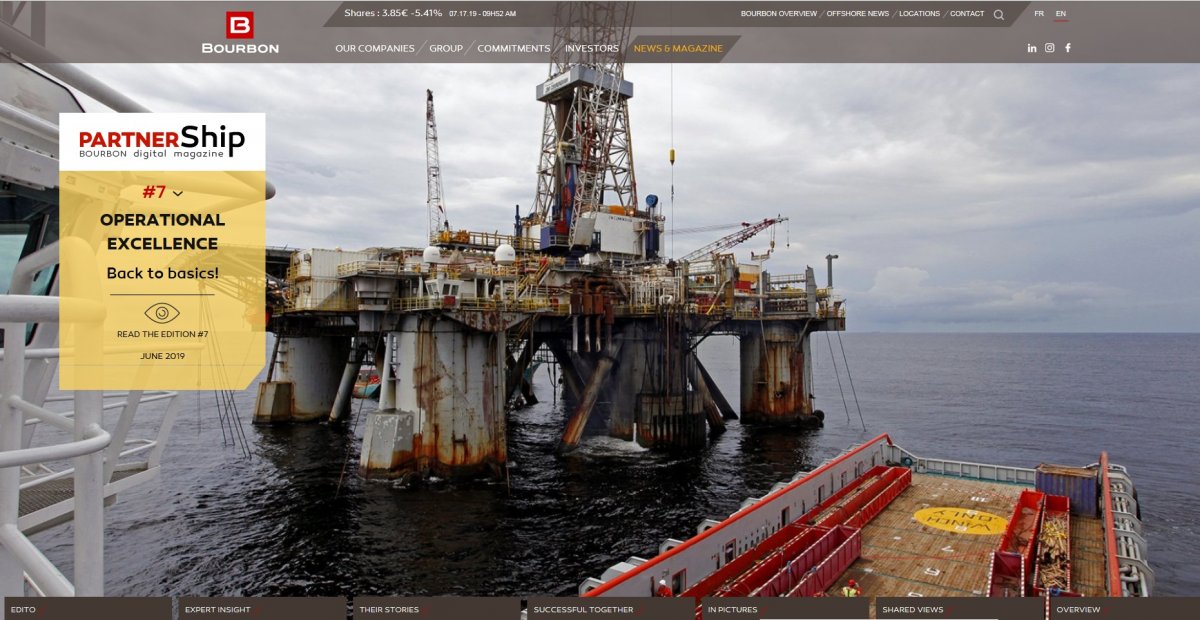 PartnerShip #7
June 2019
Operational Excellence - Back to basics!
Read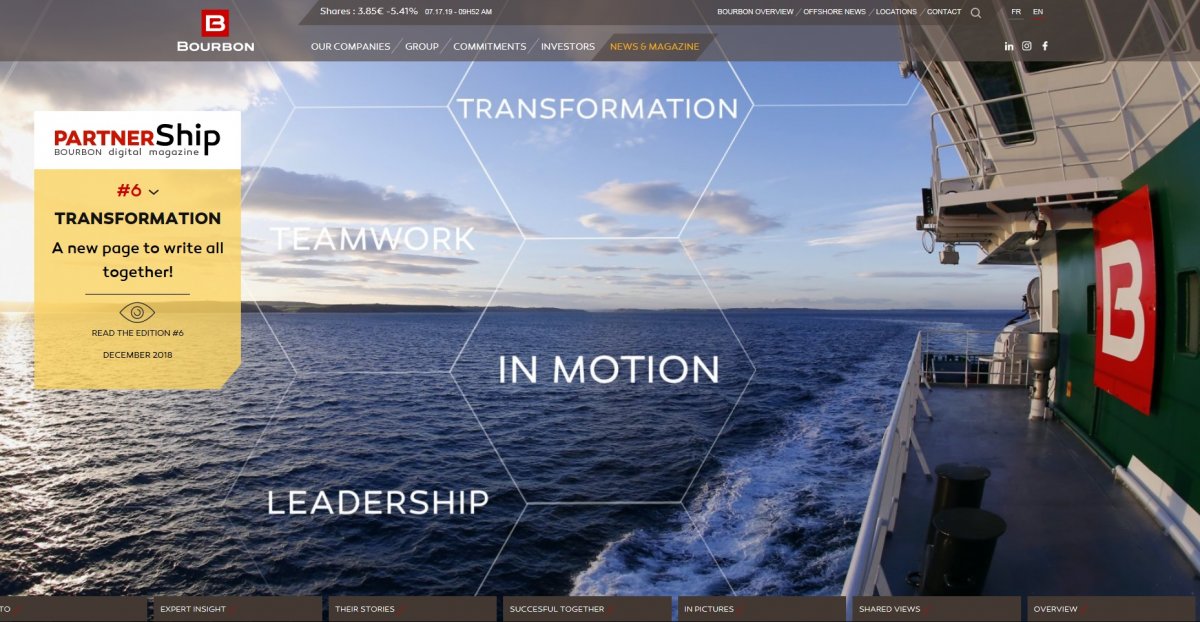 PartnerShip #6
December 2018
Transformation - A new page to write all together!
Read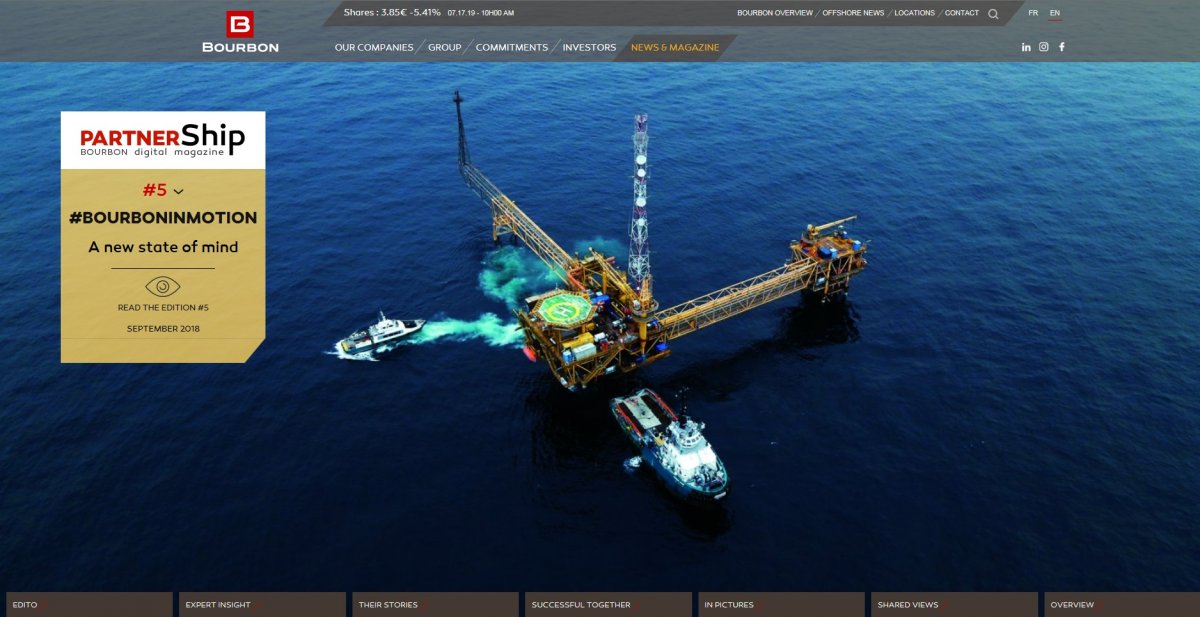 PartnerShip #5
September 2018
#BOURBONINMOTION - A new state of mind
Read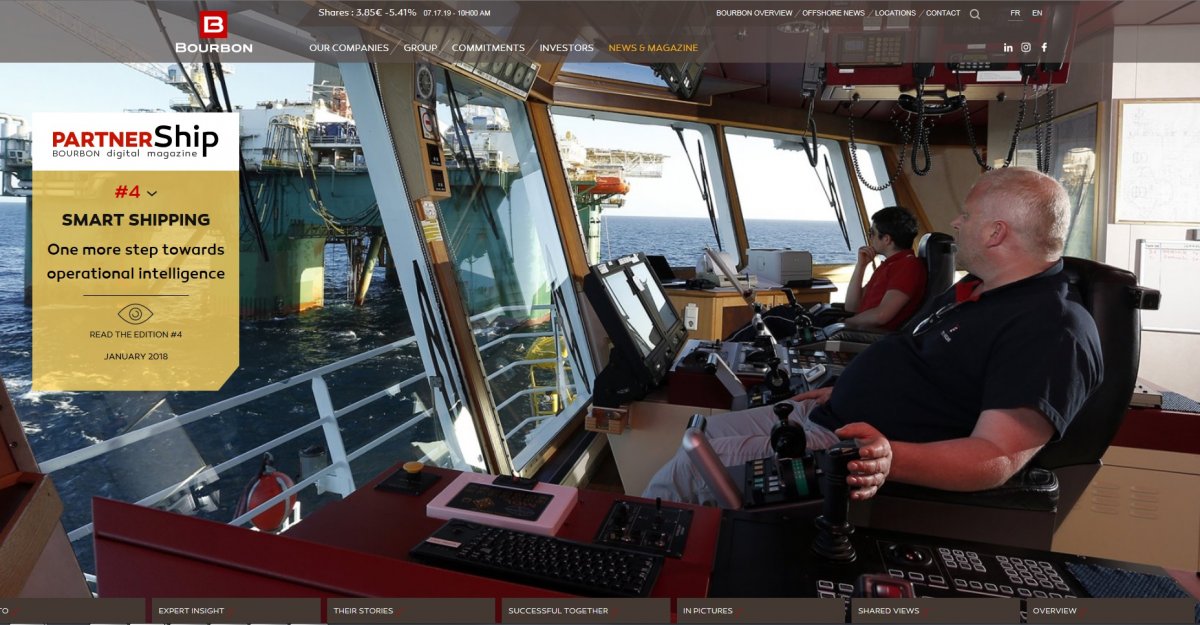 PartnerShip #4
January 2018
Smart Shipping - One more step towards operational intelligence
Read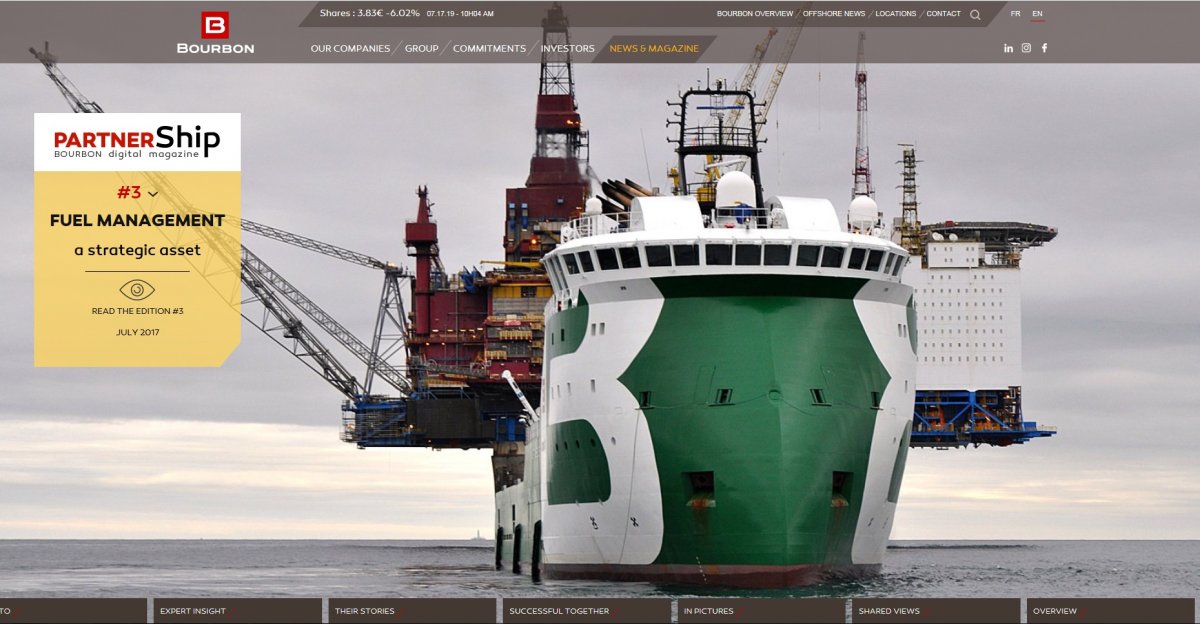 PartnerShip #3
July 2017
Fuel management - A strategic asset
Read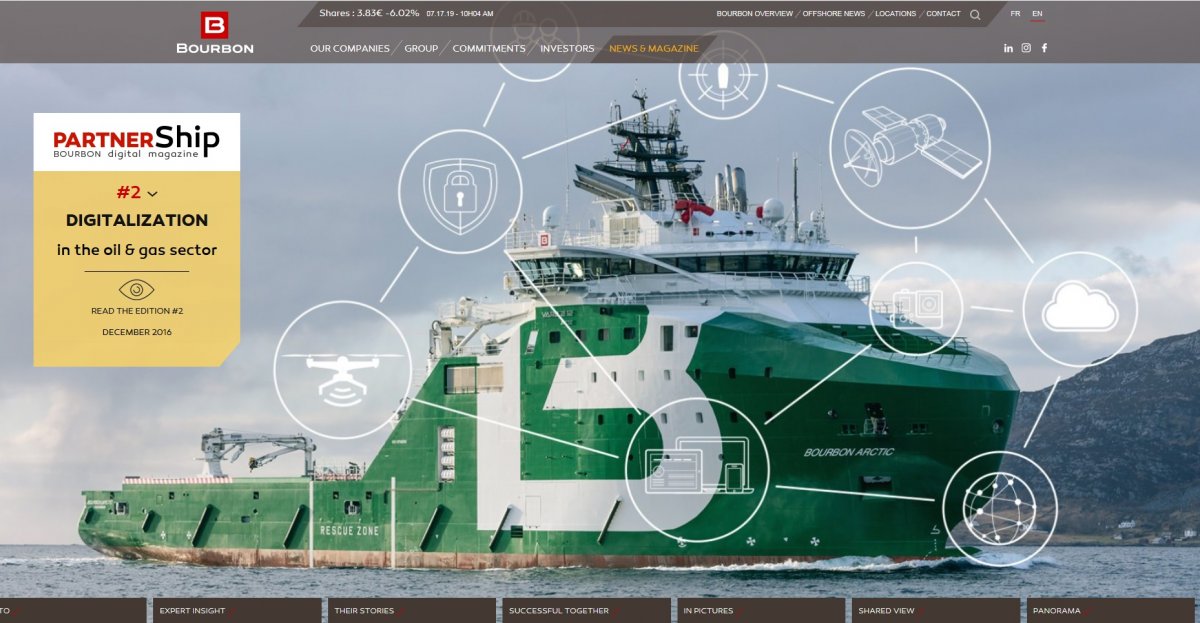 PartnerShip #2
December 2016
Digitalization - In the oil & gas sector
Read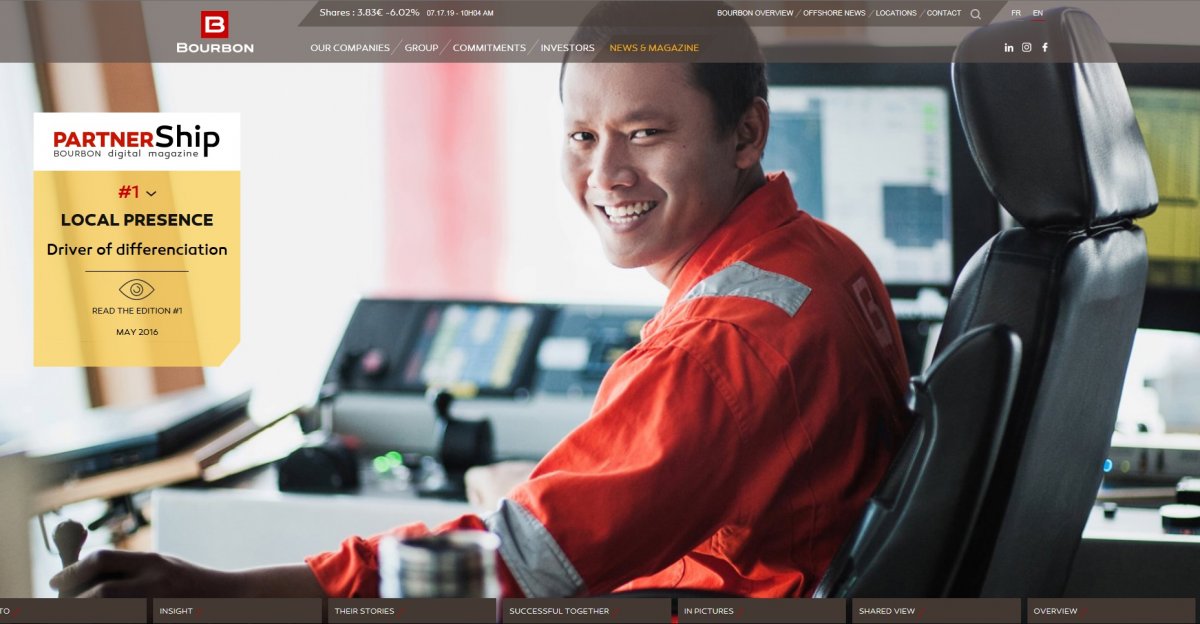 PartnerShip #1
May 2016
Local presence - Driver of differenciation
Read